EN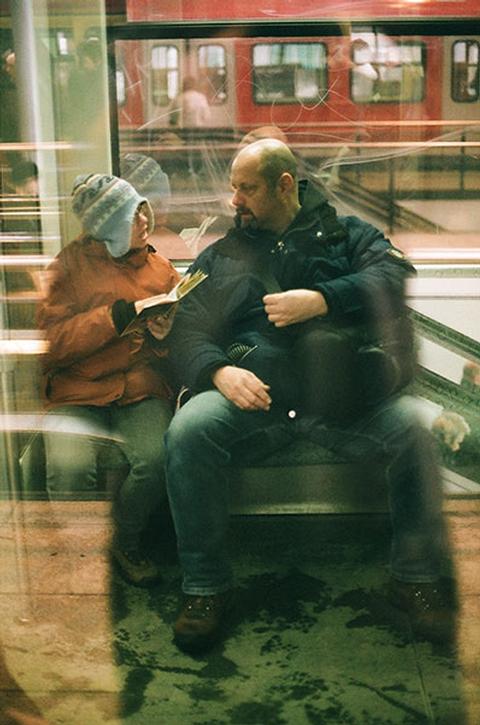 ANNA, RENZO AND ALL THE OTHERS
Italians in Berlin Today
In 2009 Gino Puddu, photographer and organizer of the mythical photo gallery at Café Aroma in the district of Schöneberg in Berlin, gathered together, in addition to himself, six other photographers to collaborate on a project that would be exhibited at the Italian Cultural Institute in Berlin. The idea was to represent the reality of Italians living in the city at that time. Back then the migratory flocks of young Italians that were to come hadn't yet arrived, but the Italian presence was nevertheless quite strong.
For that exhibit and for the catalogue published by Soter Editrice in 2010, I took photographs of the families of four friends and various acquaintances in which one parent was Italian and the other German or of another nationality, capturing them in the most everyday moments.
Paola and her son Lorenzo, Francesca with David and Matteo, Luisa, Thomas and Bettina, Francesco and Gioia are the protagonists of this series of photographs dedicated to the Italo-X families of Berlin.
The exhibit opened in 2010 at the Italian Cultural Institute in Berlin and in 2012 was hosted by the Foto Forum Gallery of Bolzano.
DE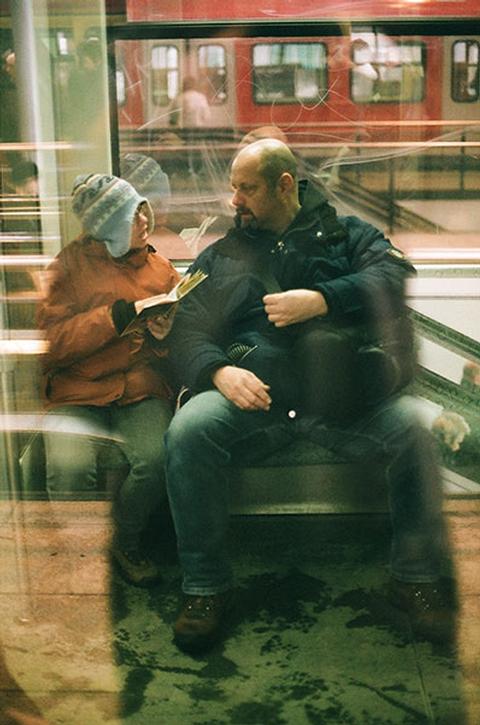 ANNA, RENZO UND ALL DIE ANDEREN
Italiener in Berlin, heute
2009 hat Gino Puddu, Photograph und Veranstalter des mythischen Café Aroma, Photogalerie in Berlin-Schöneberg, wo regelmäßig Fotoausstellungen stattfanden, weitere sechs Photographen eingeladen, eine gemeinsame Ausstellung zu organisieren, die im Italienischen Kulturinstitut gezeigt werden sollte. Das Ziel war, das Leben der Italiener in Berlin, unter unterschiedlichen Aspekten, darzustellen. Damals waren wir noch nicht zu den höchsten Zahlen der italienischen Auswanderung junger Italiener der darauffolgenden Jahre gekommen, wobei unsere Nationalität seit den 60er Jahren doch stark vertreten war.
Für die Ausstellung und für den Katalog, der 2010 im Soter-Verlag herausgegeben wurde, habe ich zwei italienisch-deutsche Familien, eine italienisch-holländische und eine italienisch-vietnamesische Familie in ihrem Alltag fotografiert.
Paola und ihr Sohn Lorenzo, Francesca mit ihren Söhnen David und Matteo, Luisa, Thomas und ihre Tochter Bettina, Francesco und seine Tochter Gioia sind die Protagonisten dieser Bilderserien.
Die Ausstellung wurde 2010 im Italienischen Kulturinstitut Berlin eröffnet und war 2012 auch in der Galerie Fotoforum in Bozen zu sehen.
IT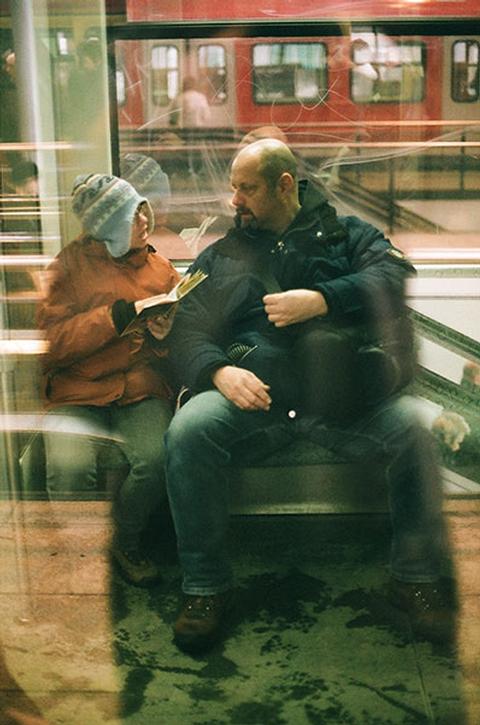 ANNA, RENZO UND ALL DIE ANDEREN
Italiani a Berlino, oggi
Nel 2009 Gino Puddu, fotografo e organizzatore del mitico Café Aroma Photogalerie di Berlino Schöneberg, che ospitava regolarmente mostre fotografiche, riunisce intorno a sé altri sei fotografi, proponendo loro di collaborare per un lavoro da esporre all'Istituto Italiano di Cultura di Berlino. Dovevamo rappresentare la realtà  degli italiani a Berlino di quegli anni. Non erano ancora stati raggiunti i picchi migratori di giovani italiani degli anni immediatamente successivi, ma la presenza italiana a Berlino era comunque forte già  dagli anni '60.
Per quella mostra e per il catalogo pubblicato presso Soter Editrice nel 2010, io ho fotografato quattro famiglie di amici e conoscenti, in cui un genitore era italiano e l'altro era tedesco o di altra nazionalità , cogliendoli nei momenti più quotidiani.
Paola e il figlio Lorenzo, Francesca con David e Matteo, Luisa, Thomas e Bettina, Francesco e Gioia sono i protagonisti di questa serie di foto dedicate alle famiglie italo-x di Berlino.
La mostra è stata inaugurata nel 2010 nell'Istituto Italiano di Cultura di Berlino e nel 2012 è stata ospitata anche dalla galleria Fotoforum di Bolzano.