EN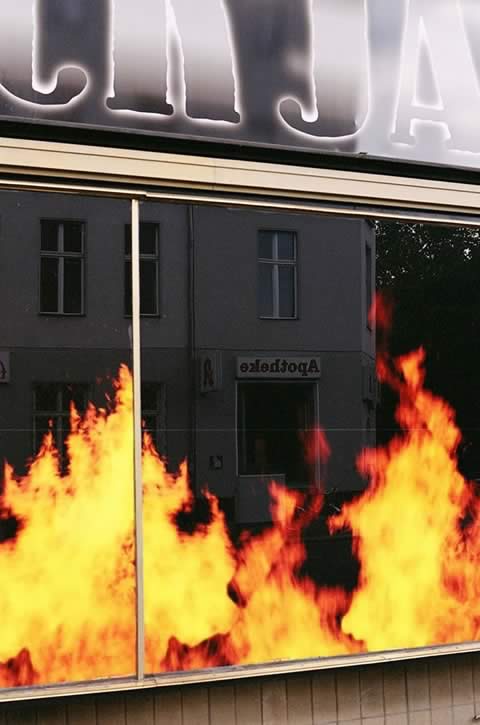 I fell in love with Berlin at first sight in 1992. The first time I came by car, leaving from Pordenone with Annalisa and Gerold. Annalisa and I had been German Studies students together and wanted to take a course at Humboldt University. Gerold was from Thuringia and was therefore able to tell many stories about life in the former East.
Gerold lived behind the Kino International, not too far from Alexanderplatz. I still remember everything about that flat: the typical "Hochbett" or loftbed where he slept, the shower stall in the kitchen, the long and narrow bathroom, the two's living/bedroom with another loft to save space. The smell of coal along the streets, the noise the Trabis made, the completely informal atmosphere of all the apartments and places we'd go. I felt that everything was possible, that nothing you could do would shock anyone else or limit their freedom to do what they wanted in any way. There was space for everyone.
I have always found Berlin to be a place of great openness and tolerance, a place that allows everyone to be whoever and whatever they want, without any conventions or social or familial pressures. It's as if you're given the power to continuously reinvent yourself.
Over the years I have lived in the areas of Friedrichshain, Wilmersdorf, Kreuzberg, Tempelhof and Schöneberg. The majority of my photographs, however, have been taken around my home in the latter.
DE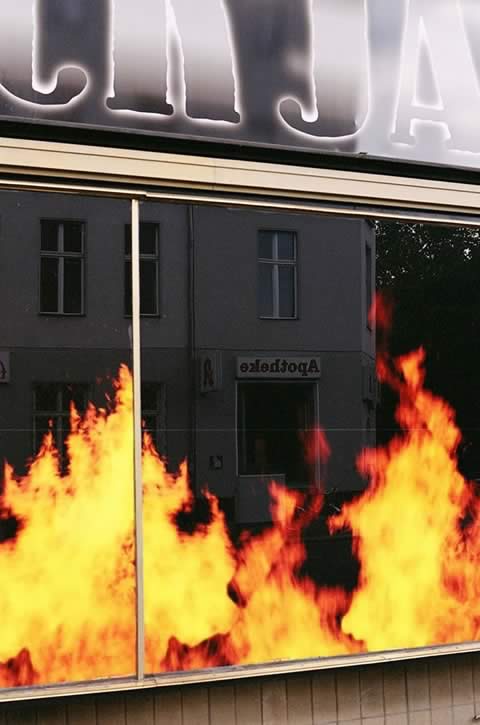 Ich habe mich sofort in diese Stadt verliebt: als ich 1992 zum ersten Mal mit Annalisa und Gerold hier ankam. Annalisa und ich studierten Germanistik an der Humboldt-Universität, während Gerold aus Thüringen war und viele interessante Geschichten aus dem Osten erzählen konnte.
Wir wohnten bei ihm, hinter dem Kino International, nicht weit vom Alex. Ich erinnere mich sehr gut an seine Wohnung: an mein Hochbett, an die Duschkabine in der Küche, an das lange und enge WC, an das Wohn- und Schlafzimmer zur Richard-Sorge-Straße hinaus. Der Geruch von Kohle auf der Straße, das Geräusch der Trabant-Motoren, die total informelle Atmosphäre der Häuser und Veranstaltungsorte, die wir besuchten. Ich hatte das Gefühl, dass man hier alles tun konnte, ohne dass sich jemand darüber wunderte, und ohne dass die gegenseitige Freiheit beschränkt wäre. Es gab Raum für jeden.
Berlin habe ich immer als einen Ort großer Offenheit und Toleranz erlebt, der es den Leuten ermöglicht, das zu sein, was sie sein wollen, abseits jeglicher sozialen oder familiären Konventionen oder Zwänge. Berlin scheint mir die Freiheit zu geben, sich immer neu zu erfinden.
Im Laufe der Zeit habe ich in den Stadtteilen von Friedrichshain, Wilmersdorf, Kreuzberg, Tempelhof und Schöneberg gelebt. Die meisten dieser Bilder sind in der Nähe von meiner Wohnung in Schöneberg entstanden.
IT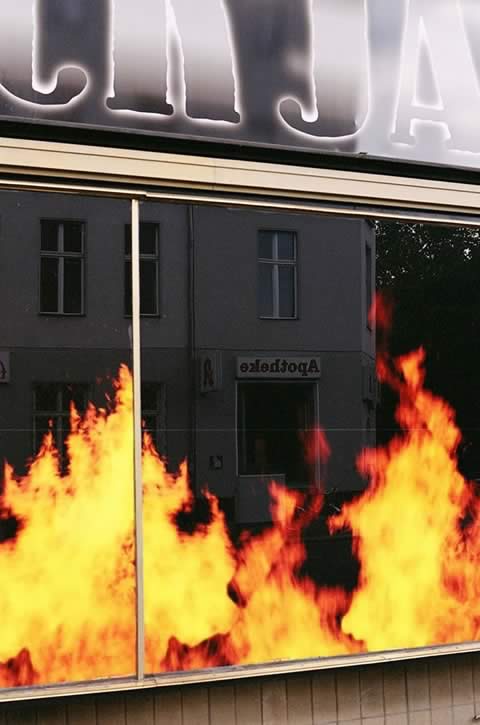 Mi sono innamorata di Berlino a prima vista, nel 1992. La prima volta arrivai in macchina, partendo da Pordenone, con Annalisa e Gerold. Annalisa ed io studiavamo germanistica e ci siamo iscritte a un corso alla Humboldt Universität. Gerold invece era della Turingia e sapeva raccontare tante storie sulla vita nell'est prima della caduta del Muro.
Gerold abitava dietro al Kino International, non lontano da Alexanderplatz. Ricordo tutto di quella casa: il tipico "Hochbett", il letto a soppalco dove dormivo, la cabina-doccia in cucina, il gabinetto lungo e stretto, il soggiorno-camera da letto di loro due, dotato di soppalco per guadagnare posto. L'odore del carbone per strada, il rumore delle Trabant, l'atmosfera totalmente informale delle case e dei luoghi che frequentavamo. Avevo la sensazione che tutto fosse possibile senza destare la meraviglia di nessuno e senza prevaricare sulla libertà degli altri. C'era spazio per tutti.
Berlino l'ho sempre vissuta come un luogo di grande apertura e tolleranza, che offre la possibilità  alle persone di essere quello che vogliono, senza convenzioni né pressioni sociali o familiari. Sembra darti il potere di rimetterti sempre in gioco.
Nel corso degli anni ho vissuto nei quartieri di Friedrichshain, Wilmersdorf, Kreuzberg, Tempelhof e Schöneberg. La maggior parte delle foto sono state realizzate nei dintorni di casa mia, a Schöneberg.